Aloha muchachitos and muchachitas,
So yeah, I buy jewellery and I also make tons of them and therefore I tend to wear them on a daily basis. Buying them feels nice, making them feels grand and wearing them feels ubergrande, storing them on the other hand -not pleasant.
I have mountains of various sized bags in which I keep them so that they don't get tangled and scratched. First of all who has the time to look into each and every bag to find THE perfect accessory? Or the memory capacity, for that matter, to remember where exactly the one you're looking for lies?
I need to be able to look at them while getting dressed so I can decide accordingly with just a glance, that would be superb! Here are some cool ways to display your jewellery or to neatly organize them:
this is just awesome and eco friendly (here)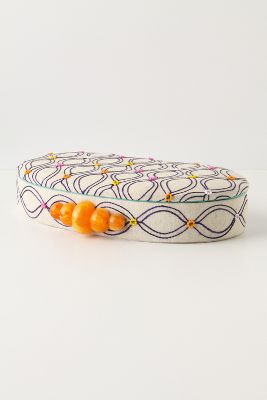 fancy a tea party? (
here
)
and this is my version of keeping everything organised, stackable boxes from
MUJI
.
loveLove*